When was the last redesign of your website?
Your customers first see your website. Not your product or service quality. Not your excellent support team. Not your grand vision. Your website is the first and the most important touchpoint between you and your potential customers.
Essentially, it's what "makes it or breaks it".
Your website must look better than any of your competitor's.
Modern and innovative, with a clear sight in the future. Three years is the absolute upper limit you can go without a re-design, after that performance rapidly declines. Talking about performance, your website must also be fast-loading and automated as much as possible. Manual input is a thing of the past – everyone wants it now!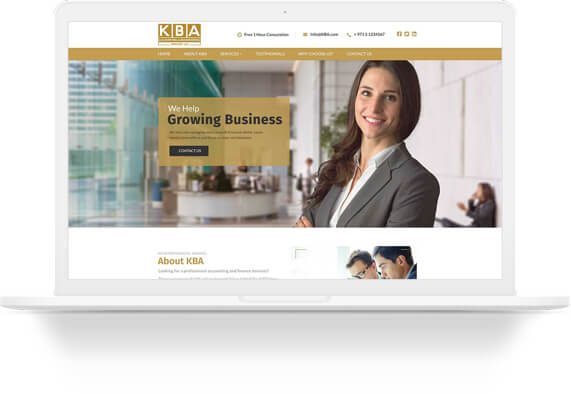 Establish your credibility – Opt for professional web design services in Toronto
Industry studies suggest 46% of consumers assess a website's credibility based on the visual appeal of its design.
If done right, it inspires trust and confidence, leading to higher visitor engagement and lead conversion.
With USEO – a leading web design company in Toronto – you can be confident you are receiving a web design solution that is creatively conceptualized and cleverly implemented. No cookie-cutter designs, no one-size-fits-all approach.
A dedicated web designer will work with you to ensure a SEO-ready website design, thoughtfully branded, making your website a digital asset that is truly customized for your business. Whether you just want to fix up your current website, or need a fresh, responsive web design in Toronto for your business, we are here to help you out!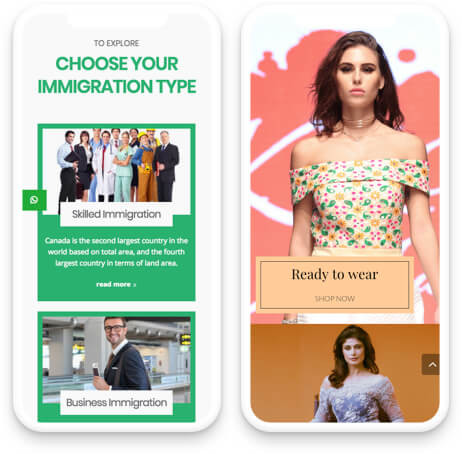 Simplify and boost your lead generation and conversion processes
There is a direct correlation between a strategic website and its impact on sales and growth objectives.
If you truly want to keep your visitors for longer, you must make sure – your website in a nice place to visit. With ample experience and expertise in Toronto web design and development, we make it quick loading, we make it easy to browse and we cut the dead end roads that confuse your visitors. We make them stay and convert.
As one of the top web design firms in Toronto, our team will make sure your website design inspires trust and confidence, A dedicated web designer will work with you to ensure the right information is placed in key areas of your website to encourage interaction with strategically placed calls to actions – leading to higher visitor engagement and lead conversion.