What is anchor text?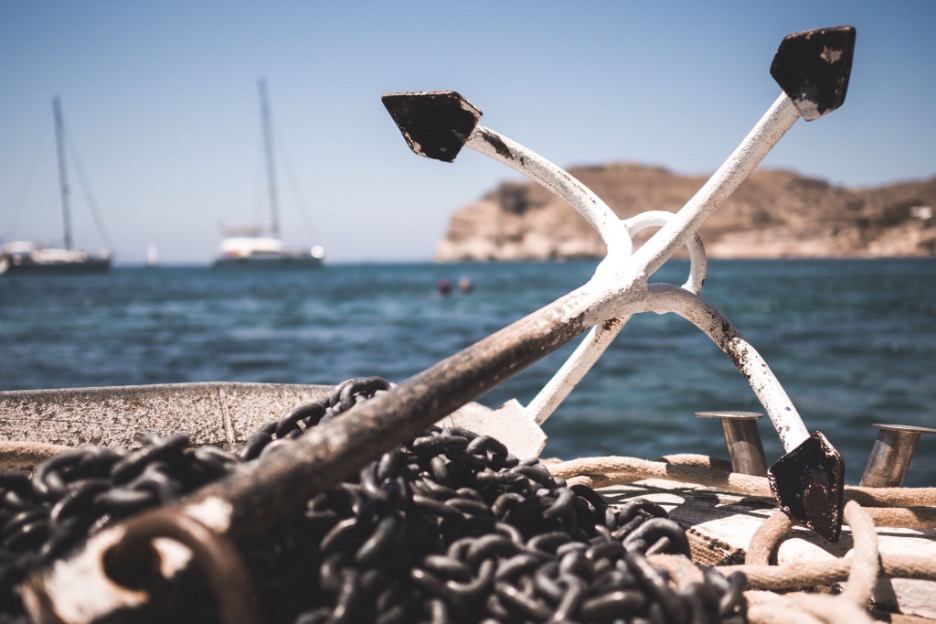 Did you know Anchor text is one of the critical factors for boosting your search engine rankings? Yes, that's true! The words you choose to link your site are called anchor text. So by optimizing these anchor words, you can improve your SEO and watch your rankings soar high. If you want to optimize your anchor text but aren't sure how to begin, you're in the right place. In this article, we will discuss the WHAT, WHY, AND HOW of Anchor text.
WHAT is Anchor text?
Anchor text (link text) is the blue underlined clickable text that hyperlinks to another document or location on the website. Although it just takes a few HTML codes to change the text's colour and underline, the blue colour is used based on web standards.
Anchor text example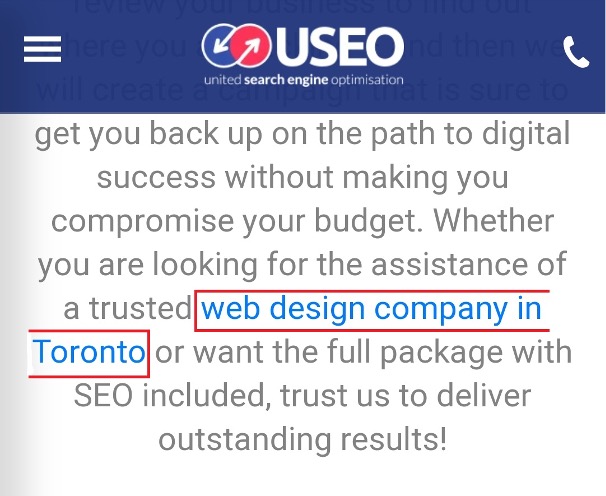 In the above example, "web design company in Toronto" is the anchor text.
A good link text informs the reader what to expect when they click on the link. So make sure your anchor text is suitable, as it can increase the chance of someone clicking on the link.
WHY use anchor text?
The keywords that you choose for anchors are essential for a few reasons. First, it informs the readers what to expect before clicking the link. Secondly, it also notifies Google algorithms about your content.
Because Google's algorithms use anchor keywords to ensure you are not spamming but communicating the relevant information.
In other words, anchor text not only provides context to users but also to the search engines. Simply put, the link shows what a user will find on the linked page if clicked. Conversely, search engines use it to index and rank web pages. Therefore, the mindful use of anchor text can increase your readers' trust in your brand and boost your website rankings simultaneously.
Besides, if the link does not deliver what a user expects, it accounts for a terrible user experience resulting in pushing down your website by the search engine as it doesn't add value for the user.
HOW to Optimize Anchor Text
Let's go through the best practices for optimizing the anchor.
1. Anchor text should be distinct.
If your website has many customizations, some don't distinguish the anchor text from the surrounding text. Therefore, ensure your anchor is prominent and clickable.
2. Deceiving viewers.
Never mislead your potential customer by adding a spam link. This will add an awful experience for the user, and search engines will push your website down.
3. Go with the flow.
Let the anchor keywords sync naturally instead of strategically adding them because Google's crawlers scan the text and consider the surrounding words and sentences for the best user experience.
4. Do not over-optimize.
Adding numerous keywords to optimize the text may incur penalties, and search engines will regard it as a low-quality hyperlink.
5. Link text and URLs should be concise.
No one likes long texts and winding URL strings. So keep it short and straightforward.
Conclusion
Anchor text is an important part of your website, so do not over-optimize instead, let it sync naturally. You can find anchor texts mainly on guest blogging sites, so make sure to add relevant links to avoid pushing down your website.